Food, Drinks, Music, Dancing – Come Experience Life at the top
The Music Deck
The Music Deck
Mountain comfort food, fun cocktails, urban beats – get ready to eat, dance and drink on top of the world.

FOOD AND DRINK
From tasty snacks to traditional alpine classics (with a twist) to world culinary favourites, from decadent cocktails to hot drinks to big bottle champagne, Music Deck always sets the bar high.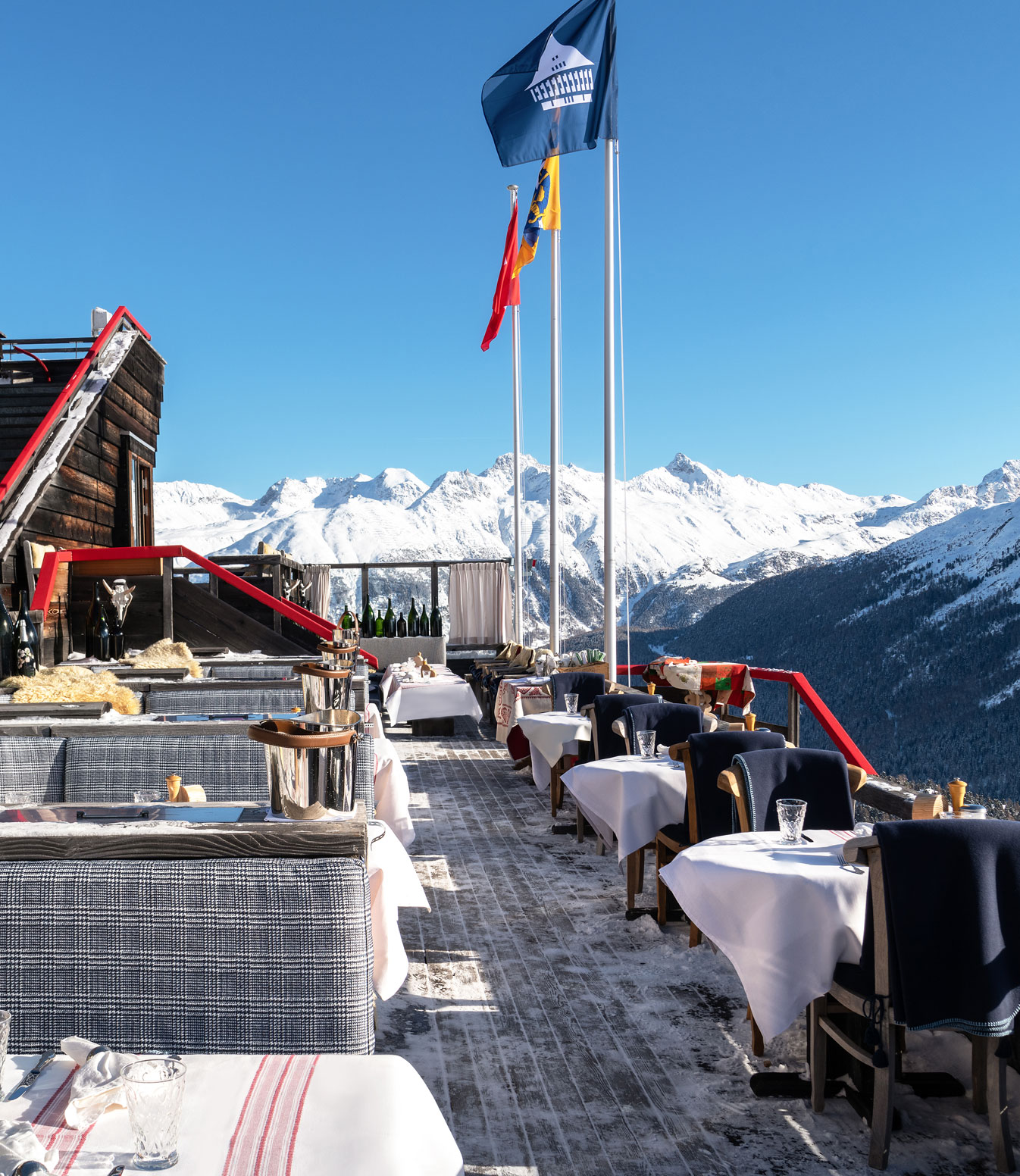 The Mountain Club
The Mountain Club
Whether it's enjoying exceptional champagne, taking fine dining up a notch or relaxing in style, experience life at its peak at our Members Club (day passes available).

ATMOSPHERE
At our Mountain Club, surrounded by the beauty of the Alps, listen to the rhythm of the beat while soaking up the rays, eat in heavenly conditions or enjoy some downtime in the sublime Gucci Paradiso lounge (members only).

CHAMPAGNE & WINE
We offer over 500 wines along with the most exclusive and largest selection of champagnes – all served in St. Moritz's ideal mountain climate for enjoying in peak conditions.
This Weekend: Patrick Ho
PARADISO PRESENTS
Follow the beat and head to where the cocktails beckon, the music echoes across the peaks, and the DJs get the crowds up on their feet.
Paradiso Events space
THE PINNACLE EVENT LOCATION
Arriving in style on the vintage chairlift, with a cosy blanket keeping you warm, sets the mood for a unique and unforgettable evening – breathe in the crisp night air and enjoy the stunning panoramic vistas, illuminated slopes and starry skies.

VENUE
We offer indoor as well as outdoor event spaces: enjoy a refreshing champagne apéro under the Engadin starlight, a sophisticated dining experience with spectacular views, and all-night clubbing with top DJs.

ATTENTION TO DETAIL
The Paradiso team knows how to customise your event, and the whole team will listen to you and create an event to meet your needs and expectations.